IPPF SafeReport is our confidential external incident reporting service. It provides a safe space where anyone can raise concerns and complaints without fear of retaliation.
Concerns and complaints can be raised using IPPF SafeReport about all types of exploitation and abuse, bullying and harassment, fraud, malpractice and general complaints regarding any services that IPPF provides.
IPPF SafeReport is operated by Expolink, a company that is independent to IPPF.
How can a report be made?
Telephone – Calls are free if using Expolink's global freephone numbers from the correct location. Alternatively, calls can be reverse-charged to Expolink or you can arrange a time for Expolink to call you.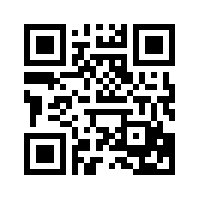 Scan QR code
Reports can be made 24 hours a day, seven days a week.
The service is available in multiple languages.
A full list of global freephone numbers is available here.
Who can use IPPF SafeReport?
IPPF SafeReport is available for anyone who wants to raise a concern about IPPF, including staff, volunteers, those who use IPPF services or take part in IPPF activities, as well as other stakeholders and the public.
Can reports be made anonymously?
Yes. We take confidential reporting seriously. Reporting will include an option to remain anonymous in the report that will be passed on to IPPF (subject to local laws – you will be notified if this is not possible). Expolink do not record or trace calls, and they do not record IP addresses of devices used to make online reports.
Expolink's first points of contact with IPPF will be trained Safeguarding and Human Resources advisers based in the Central Office in London, United Kingdom. They will ensure that the report remains confidential during the report investigation, if that is what you have requested. This should provide a safe space where anyone can report without fear of retaliation*.
What happens to the concerns raised to IPPF SafeReport?
Depending on the nature of the report, the matter will then be either investigated from Central Office or passed on to the appropriate location/entity for investigation in accordance with clear processes and procedures.
Following submission of a report, you should receive a written acknowledgement of receipt and a reference number. Please keep this ref number safe and do not share it with anyone.
To receive updates about the progression of the concern you have raised, you need to log back into IPPF SafeReport. using the reference number provided when you originally submitted your concern. This is the only way you will be able to see what progress is being made.
If you have submitted an anonymous concern, it may be impossible to update you about any actions that have been planned or taken, unless there is some way for IPPF SafeReport to contact you.
Where can I read IPPF's Safeguarding Policies?
IPPF's new Safeguarding Framework is set out in policies 1.14–1.21 of the IPPF Policy Handbook. IPPF SafeReport is a key reporting channel to support the Safeguarding Framework.
**subject to legal, regulatory and safeguarding requirements